NEWS Apple has announced it will be holding an iPhone-related event at its Cupertino headquarters in Califorinia next week. The iPhone-maker emailed the invite, pictured below, to reporters in the US. The event is due to start at 10am PST on 4 October. While the invite does not specifically refer to the iPhone 5 – saying only "Let's talk iPhone" – gadget punters everywhere will be hoping the event finally puts the many iPhone 5 rumours to bed. Apple's invite to an iPhone-related event on 4 October Image: Apple Apple's invites typically include a clue to what will be unveiled. This invite appears gives little away – denoting only the date, time and place of its forthcoming iPhone event. At a stretch the missed call alert on the illustration – and the word "talk" in its text – could indicate voice calling is a focus. Or they could just mean Apple's going to talk about its new iPhone. On the voice calling front the iPhone does have room for improvement. The current generation of Apple's iPhone – the iPhone 4 – suffered a setback shortly after launch when it emerged that holding the edges of the device could interfere with the signal reception and lead to calls being dropped. The problem – which became known as the 'iPhone deathgrip' and 'Antennagate' was down to the design of the antenna – running around the edges of the handset. Apple responded by updating the iPhone's software and issuing iPhone 4 owners with free bumpers, saying that using the cases mitigated the reception issue.
Yesterday a photo appeared on Photo Stream, this has caused much speculation and an extrapolated image of what the iPhone 5 may look like has been created.
What is very interesting is that the button isn't wider as originally guessed .In this guess,it is actually narrower to make room for a bigger screen.
However, we have received word that of the two new iPhones coming out from Apple, this may be the smaller, cheaper iPhone that is set for release at the same time.
Recent reports are indicating that Apple might launch two new iPhones this year, the iPhone 5 and a cheaper version of the iPhone 4.
Citing two people with the knowledge of the situation, Reuters is reporting that Apple's Asian manufacturing partners are creating a low priced version of the iPhone 4 which will come with an 8GB flash drive.
According to the sources, the iPad maker is sourcing the flash drives for the cheaper iPhone 4 from a Korean manufacturer.
Toshiba and Samsung make flash drives for Apple but one can guess which company it might be, taking into consideration the on-going legal battle between Apple and Samsung.
Apple introduced the iPhone 4 back in June 2010, which came in 16GB and 32GB variants. A cheaper iPhone 4 will allow Apple to penetrate emerging markets. China Mobile is rumoured to have signed (or be very close to signing) a deal with Apple to offer the iPhone on the world's largest mobile network provider.
Sources have revealed that the company could be launching the handset within a few months. Some industry insiders have been speculating about the launch of a smartphone known as the iPhone 4S fitted with the iPad 2′s A5 processor – though this would not likely be a cheaper version.
The purported cheaper device is expected to launch alongside the highly awaited iPhone 5, which will come loaded with iOS 5, have a curved back and an 8MP camera.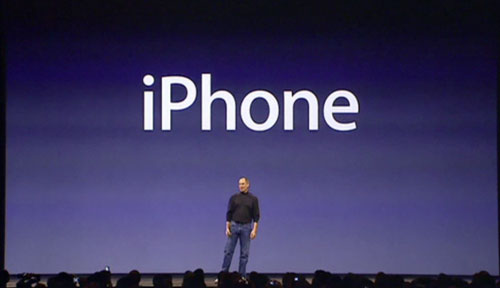 According to Korean site ETNews.co.kr, Apple is planning on releasing the iPhone 5 during the 4th week of June. Multiple reports have already revealed that Apple will not be introducing the iPhone 5 during the Worldwide Developer's Conference scheduled for June 6th. Instead, WWDC is said to be focusing on software only.
ETNews, however, claims that the news of a late June iPhone 5 release comes with confirmation that Korean providers SK Telecom and KT will be amongst the first carriers to offer the new iPhone
'iPhone 5,' the next model of iPhone 4, will be released on the coming 4th week of June. In the midst of the iPhone 5 postponement rumors, Apple has confirmed that iPhone 5 will be released as planned and it will be released simultaneously in Korea through SK Telecom and KT.
Instead of a WWDC launch, Apple is expected to hold a special media event featuring Steve Jobs himself.
The sourcing of the article is a little suspect, as it appears to be attributing the information to Apple, itself. It also contradicts the "fall" timeframe that has been previously proposed for the next iPhone release. Mobile carriers, however, have been a source of some early release information, as new phones launches must be coordinated. In 2008, Telecom Italia's executive VP of technology revealed the timeframe of the 3G iPhone. Finally worth noting is that the story was also posted to etnews.co.uk on April 1st, though there is no indication that it was meant as an April Fools joke. We've contacted the author but have not yet received a reply.
SOURCE: MacRumours
As the summer gets closer, iPhone rumors get louder and louder.
There might be something to the latest one though: Sony CEO Howard Stringer may have let it slip that the iPhone 5 could have an 8-megapixel camera. Business Insider reports that Stringer recently explained that the aftermath of the Japanese earthquake and tsunami would affect Sony's ability to supply a camera sensor to Apple.Here's why that little tidbit may be quite revealing, as explained by Gizmodo's Jack Loftus:Thing is, Sony does not currently ship sensor parts for the iPhone, leading rumor sleuths to deduce the CEO was talking about a future device. If true, this would mean Apple is dumping the OmniVision 5- and 3.2-megapixel cameras currently seated in their iPhone 4 and iPhone 3GS devices, and onto Sony's 8MP sensors. Sony is also rumored to be in the running for an OmniVision takeover, so there's that as well. So many moving parts!Of course, it's worth noting that even if this rumor is true, it doesn't mean that we'd see Sony branded iPhones or some such silliness:Sony currently manufacturers a number image sensors for other companies, including Nikon. There's no reason to think the iPhone 5 would be Sony branded or branded in any way that's different from previous Apple hardware.
SOURCE: TECHNOLOG
My very own mom just joined the ranks of iPhone owners. (Welcome to the party, Mom!) Much as I was excited to show her all the cool stuff (FaceTime! Apps! Visual voice mail!), I quickly realized she needed to walk before she could run.
In other words, she needed a course in Basic iPhone Operation. After all, she was accustomed to a simple flip phone with a physical keypad. Going from that to an iPhone is like trading a car for a 747: confusing, intimidating, and no doubt a little scary.
With that in mind, I put together this list of 11 tips for iPhone newcomers. If they seem overly obvious to you, well, you're not the target audience. But I'll bet you know someone who is, so feel free to share this with the iPhone newbies in your life. Trust me: they'll thank you!
The Home button.
(Credit: Screenshot by Rick Broida)
1. When in doubt, go Home.
Want to go back to the main screen, the one with all the icons? That's called the Home screen. It doesn't matter which app you're using or task you're performing–a single press of the Home button (the only physical button on the front of the iPhone) will return you to the Home screen.
2. Always turn your iPhone off before you slip it into your pocket.
Although your iPhone will switch itself into idle mode (where the screen turns off but the phone stays on) after a designated period of inactivity, you should get in the habit of manually turning off the screen. Otherwise you might accidentally place a call or run a battery-draining app while slipping the phone into your pocket. So remember: when you're done using your iPhone, press the top button (aka, the Sleep/Wake button).
3. Send calls straight to voice mail.
Don't want to answer the incoming call, but don't want your iPhone to keep ringing and/or vibrating until it finally goes to voice mail? Just quickly double-press the Sleep/Wake button to immediately route the call the voice mail.
4. Double-tap the space bar at the end of a sentence.
Speaking of double-presses, if you quickly tap the space bar twice at the end of a sentence, the iPhone will insert a period and a space, then enable the Shift key for the start of your next sentence.
Tap the Keypad button while on a call to access a numeric keypad.
(Credit: Screenshot by Rick Broida)
5. Access the keypad while you're on a call.
Need to "press 1 to leave a message" or enter a security code while on a call? The iPhone has no keypad, so how are you supposed to do that? Simple: just take the phone away from your ear, then tap the Keypad icon that appears in between the Mute and Speaker icons (which can also come in handy when you're on a call). Now use the onscreen keys to enter the necessary numbers. When you're done, just hold the phone back up to your head.
6. Don't forget to sync.
Your iPhone is not an island; it needs to connect with your computer, even if it's just once in a while. That means installing iTunes if you don't already have it and plugging that little white sync cable into a USB port (and then into your iPhone, natch). Although you can download apps, music, and the like directly to your device (i.e., no computer required), syncing makes a backup of everything on your handset (contacts, appointments, apps, etc.)–something you might need in the event you have to replace a lost, stolen, or broken phone. It also allows you to install operating-system updates.
7. Master autocorrect.
Even savvy users sometimes get thrown by the little word-bubbles that sometimes appear as you type. This is the iPhone's autocorrect feature: it's trying to guess which word you're trying to spell. If you want to accept the suggestion (even before you finish typing), just tap the space bar. Don't want the suggested word? Tap the little X in the bubble before you hit the space bar.
8. Fix "jittery" icons.
Did all your icons start shaking all of sudden? Don't panic! You've inadvertently put the iPhone into "rearrange icons" mode, which allows you to organize the icons to your liking by tapping and dragging them. This happens when you hold your finger down on an icon (any icon) instead of just tapping it. How do you stop the shaking? Easy: just press the Home button.
9. Learn to use Airplane Mode.
Federal law says your phone needs to be off when you're in the air. But that doesn't mean off, off; you simply have to disable its wireless capabilities. To do so, put it in Airplane Mode: tap the Settings icon, then tap the Airplane Mode on/off switch (which is conveniently located at the very top of the Settings screen). When it's set to On, your iPhone won't be able to make calls or send text messages–but it'll still work as an iPod. In other words, you can still read books, listen to music, watch movies, play games, and so on. After you land, just return to the Settings screen and set Airplane Mode back to off.
There's an iPhone User Guide hiding inside the Safari app's bookmarks.
(Credit: Screenshot by Rick Broida)
10. Access the built-in User Guide.
Apple sure didn't provide much in the way of an instruction manual. Fortunately, for anyone who needs help on the go, there's a user guide built into the iPhone–sort of. To access it, tap the Safari icon (which opens the Web browser). Next, tap the Bookmark icon (it looks like a little open book) at the bottom of the screen. You should see an entry for iPhone User Guide. Tap it to gain access to a full roster of subjects, everything from Getting Started to Using the App Store.
11. Turn off "Ask to Join Networks"
Everywhere you go, your iPhone keeps asking you if you want to join this network or that network. These are Wi-Fi hot spots, and if you're tired of the iPhone bugging you about them, you can turn off these notifications. To do so, tap the Settings icon, then tap Wi-Fi. On the following screen, find Ask to Join Networks and tap the On button (which will switch to Off). The only caveat here is that if you want to view and join an available network, you'll have to return to this screen and select it manually. Find out more in the aforementioned User Guide.
OK, those are my tips–now let's hear yours! After all, everyone was an iPhone novice once, so what advice would you offer to the newbie user?
SOURCE:CNET
It seems the iPhone didn't get the memo that daylight savings time went into effect over the weekend. The device might have been confused as to what time of year it is; instead of springing forward an hour, the iPhone fell back an hour.Twitter was abuzz with people complaining that they woke up late for work, missed church, or were confused about the time altogether.
Others took to Twitter to express frustrations."My iPhone just caught up to daylight savings time. Had to set alarm for wrong time in order to get up for right time. Yeah that's right," tweeted @Kikilou.In the spring, clocks are supposed to switch forward an hours at 2am. But this is not the first time the iPhone's clock has malfunctioned. In fact, when the clock ticked back an hour last fall, iPhones in Europe and North America missed the time change memo and failed to fall back by an hour.
Users in Australia also reported a Daylight Savings Time snafu last fall that caused some phones to go off an hour early while others failed to go off at all.Apple iPhone users were welcomed into 2011 with another glitch. Many users reported that on January 2, their alarm clocks stopped working.Apple has not confirmed nor commented on the most recent iPhone clock hiccup. However, users on Twitter are saying that the fix is simple. Either power the phone off and turn it on again, or go into the device's settings and switch Airplane Mode on briefly, then flip it off.
The reason for the problem is unclear. Apple updated its mobile platform to iOS 4.3 last week, but the software hasn't yet been handed out to Verizon iPhone 4 users. The most recent glitch affected users on both AT&T and Verizon, however.
SOURCE:PCMag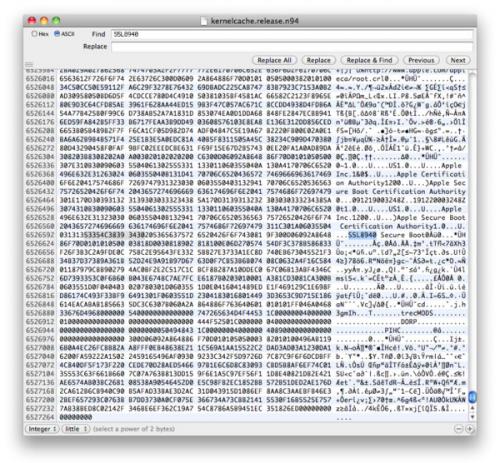 Reference to A5 processor in upcoming iPhone 5
It should come as no surprise, but the latest iOS 4.3 SDK has uncovered evidence that the upcoming iPhone 5 will use Apple's new A5 Dual Core processor. The A5 processor was introduced as part of the iPad 2 which will launch this Friday. Apple presently uses a single-core A4 processor for the iPhone 4. Everyone has assumed that Apple will adopt the A5 processor for future iPhone and iPod Touch devices, it's still nice to have some proof.
The proof comes by way of a few tweets from @chronic (one, two) identifying the new A5 processor as being referenced by 'S5L8940′. Then, @naynee75 reveals that the N94 kernel files also contains a reference to the same A5 processor. (via iClarified). The N94 is believed to be the codename for the unreleased iPhone 5.
Historically, Apple has refreshed the iPhone in the summer (June/July) at WWDC
iPhone Configuration Utility lets you easily create, maintain, encrypt, and install configuration profiles, track and install provisioning profiles and authorized applications, and capture device information including console logs.
Configuration profiles are XML files that contain device security policies, VPN configuration information, Wi-Fi settings, APN settings, Exchange account settings, mail settings, and certificates that permit iPhone and iPod touch to work with your enterprise systems.
You can download the iPhone Configuration Utility from the links below…
Speaking at the Game Developers Conference in San Francisco, Rovio Mobile's Peter Vesterbacka has confirmed when we'll be seeing the next update to Angry Birds Seasons and what the theme will be.
It's set for release on the 17th March and will be St. Patrick's Day themed.  It will replace the current Valentine's Day theme, which in turn took over from Christmas and Halloween.  Once more we imagine the update will be free for those who already own Seasons, but will require purchasing for first-timers.
The only hint as to what we can expect from the next version of Seasons was for Mr. Vesterbacka to hold up a plush green pig and exclaim 'more of these!' when asked about the content!
A St. Patrick's Day theme has come as a bit of a surprise, as I was expecting an Easter-themed update, especially given the handily appropriate eggs already in the game!  Still, Easter is late this year, so perhaps Rovio will spoil us with two updates in as many months.
SOURCE: iPhoneFreaks