iControlPad Brings Physical Gaming Controls to iPhones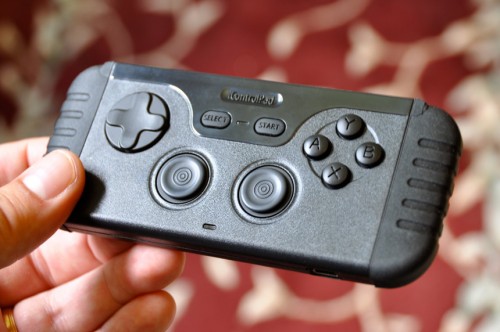 When Apple called the iPod Touch the "Funnest iPod Ever", it was clear Apple was talking about gaming. But using the touch sensitive screen on the iPod — and iPad and iPhone for that matter — isn't necessarily the best way to input commands. Especially for action games like NBA JAM or Madden.
Some companies make "joysticks" that try to bridge the gap, but it's still a far cry from having physical buttons like a Nintendo DS. One solution is the iCade, which started as an April Fool's Joke, but was so popular that ThinkGeek turned it into a real product. It's great, but not exactly portable.
Now, we have the iControlPad. It's a Bluetooth control pad that's been in the works formore than three years – and it's finally shipping.