NEWS Apple has announced it will be holding an iPhone-related event at its Cupertino headquarters in Califorinia next week. The iPhone-maker emailed the invite, pictured below, to reporters in the US. The event is due to start at 10am PST on 4 October. While the invite does not specifically refer to the iPhone 5 – saying only "Let's talk iPhone" – gadget punters everywhere will be hoping the event finally puts the many iPhone 5 rumours to bed. Apple's invite to an iPhone-related event on 4 October Image: Apple Apple's invites typically include a clue to what will be unveiled. This invite appears gives little away – denoting only the date, time and place of its forthcoming iPhone event. At a stretch the missed call alert on the illustration – and the word "talk" in its text – could indicate voice calling is a focus. Or they could just mean Apple's going to talk about its new iPhone. On the voice calling front the iPhone does have room for improvement. The current generation of Apple's iPhone – the iPhone 4 – suffered a setback shortly after launch when it emerged that holding the edges of the device could interfere with the signal reception and lead to calls being dropped. The problem – which became known as the 'iPhone deathgrip' and 'Antennagate' was down to the design of the antenna – running around the edges of the handset. Apple responded by updating the iPhone's software and issuing iPhone 4 owners with free bumpers, saying that using the cases mitigated the reception issue.
Yesterday a photo appeared on Photo Stream, this has caused much speculation and an extrapolated image of what the iPhone 5 may look like has been created.
What is very interesting is that the button isn't wider as originally guessed .In this guess,it is actually narrower to make room for a bigger screen.
However, we have received word that of the two new iPhones coming out from Apple, this may be the smaller, cheaper iPhone that is set for release at the same time.
Recent reports are indicating that Apple might launch two new iPhones this year, the iPhone 5 and a cheaper version of the iPhone 4.
Citing two people with the knowledge of the situation, Reuters is reporting that Apple's Asian manufacturing partners are creating a low priced version of the iPhone 4 which will come with an 8GB flash drive.
According to the sources, the iPad maker is sourcing the flash drives for the cheaper iPhone 4 from a Korean manufacturer.
Toshiba and Samsung make flash drives for Apple but one can guess which company it might be, taking into consideration the on-going legal battle between Apple and Samsung.
Apple introduced the iPhone 4 back in June 2010, which came in 16GB and 32GB variants. A cheaper iPhone 4 will allow Apple to penetrate emerging markets. China Mobile is rumoured to have signed (or be very close to signing) a deal with Apple to offer the iPhone on the world's largest mobile network provider.
Sources have revealed that the company could be launching the handset within a few months. Some industry insiders have been speculating about the launch of a smartphone known as the iPhone 4S fitted with the iPad 2′s A5 processor – though this would not likely be a cheaper version.
The purported cheaper device is expected to launch alongside the highly awaited iPhone 5, which will come loaded with iOS 5, have a curved back and an 8MP camera.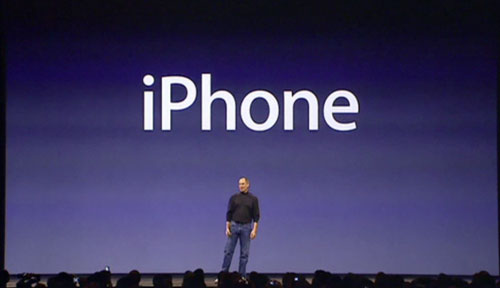 According to Korean site ETNews.co.kr, Apple is planning on releasing the iPhone 5 during the 4th week of June. Multiple reports have already revealed that Apple will not be introducing the iPhone 5 during the Worldwide Developer's Conference scheduled for June 6th. Instead, WWDC is said to be focusing on software only.
ETNews, however, claims that the news of a late June iPhone 5 release comes with confirmation that Korean providers SK Telecom and KT will be amongst the first carriers to offer the new iPhone
'iPhone 5,' the next model of iPhone 4, will be released on the coming 4th week of June. In the midst of the iPhone 5 postponement rumors, Apple has confirmed that iPhone 5 will be released as planned and it will be released simultaneously in Korea through SK Telecom and KT.
Instead of a WWDC launch, Apple is expected to hold a special media event featuring Steve Jobs himself.
The sourcing of the article is a little suspect, as it appears to be attributing the information to Apple, itself. It also contradicts the "fall" timeframe that has been previously proposed for the next iPhone release. Mobile carriers, however, have been a source of some early release information, as new phones launches must be coordinated. In 2008, Telecom Italia's executive VP of technology revealed the timeframe of the 3G iPhone. Finally worth noting is that the story was also posted to etnews.co.uk on April 1st, though there is no indication that it was meant as an April Fools joke. We've contacted the author but have not yet received a reply.
SOURCE: MacRumours
As the summer gets closer, iPhone rumors get louder and louder.
There might be something to the latest one though: Sony CEO Howard Stringer may have let it slip that the iPhone 5 could have an 8-megapixel camera. Business Insider reports that Stringer recently explained that the aftermath of the Japanese earthquake and tsunami would affect Sony's ability to supply a camera sensor to Apple.Here's why that little tidbit may be quite revealing, as explained by Gizmodo's Jack Loftus:Thing is, Sony does not currently ship sensor parts for the iPhone, leading rumor sleuths to deduce the CEO was talking about a future device. If true, this would mean Apple is dumping the OmniVision 5- and 3.2-megapixel cameras currently seated in their iPhone 4 and iPhone 3GS devices, and onto Sony's 8MP sensors. Sony is also rumored to be in the running for an OmniVision takeover, so there's that as well. So many moving parts!Of course, it's worth noting that even if this rumor is true, it doesn't mean that we'd see Sony branded iPhones or some such silliness:Sony currently manufacturers a number image sensors for other companies, including Nikon. There's no reason to think the iPhone 5 would be Sony branded or branded in any way that's different from previous Apple hardware.
SOURCE: TECHNOLOG
New reports from manufacturing partner Foxconn back up previous speculation about a metallic rear and larger screen for the new iphone 5 device, while NFC mobile-payment technology may be back on the menu too.
9 to 5 Mac quotes a "reliable" Foxconn source say that the iPhone 5 will soon go into mass production, and that it looks similar to the iPhone 4, but with a flat metal back casing, rather than the glass used for the last model. The source also claims that the iPhone 5′s screen is larger than the iPhone 4′s, although no actual figure is given to back this up.  It's not the first time a metal back and bigger screen have been predicted for the next iPhone. Earlier this month, Chinese sources were gossiping about the device having an aluminium rear, before allegedly leaked engineering drawings showed a screen that was nearly edge-to-edge, thanks to a noticeably smaller bezel.
One feature we thought would be missing from the iPhone 5 was near-field communication (NFC) technology. Rumoured in January, the theory of iPhone-powered mobile payments seemed to have been scotched last week when UK operators claimed to have been told by Apple that NFC wasn't on the cards for another year at least.
Now NFC may be back on the agenda, with Forbes journalist Elizabeth Woyke expressing surprise at the operators' views.
"From what I hear, it is possible the iPhone 5 will include NFC. An entrepreneur who is working on a top-secret NFC product told me today that he believes the iPhone 5 will have NFC and cited a friend who works at Apple as a reliable source for the information," she writes.
"To further reinforce  his statement, the entrepreneur said that manufacturers of NFC readers — whom he has been talking to for his own product — also expect the iPhone 5 to have NFC. These manufacturers are gearing up for the additional NFC traffic the iPhone 5 will bring, likely this summer."
Separately, the Cult of Mac website claims to have details of how NFC-equipped iPhone 5s will let users log in to other Macs, and access their desktop apps. Which if we're honest, sounds like more of a niche usage than, say, paying for your coffee in Costa.
Source: Crave.cnet.co.uk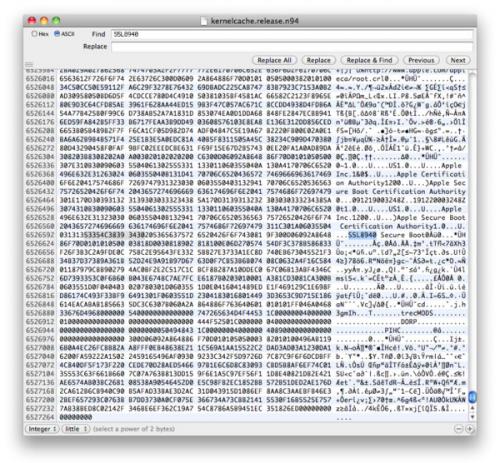 Reference to A5 processor in upcoming iPhone 5
It should come as no surprise, but the latest iOS 4.3 SDK has uncovered evidence that the upcoming iPhone 5 will use Apple's new A5 Dual Core processor. The A5 processor was introduced as part of the iPad 2 which will launch this Friday. Apple presently uses a single-core A4 processor for the iPhone 4. Everyone has assumed that Apple will adopt the A5 processor for future iPhone and iPod Touch devices, it's still nice to have some proof.
The proof comes by way of a few tweets from @chronic (one, two) identifying the new A5 processor as being referenced by 'S5L8940′. Then, @naynee75 reveals that the N94 kernel files also contains a reference to the same A5 processor. (via iClarified). The N94 is believed to be the codename for the unreleased iPhone 5.
Historically, Apple has refreshed the iPhone in the summer (June/July) at WWDC
New comments from Apple Chief Operating Officer Tim Cook that Apple doesn't want its products to be "just for the rich" have fueled speculation that the company is interested in offering a cheaper iPhone.
Bernstein Research analyst Toni Sacconaghi met last week with Cook, Apple Chief Financial Officer Peter Oppenheimer, and Vice President of Online Services Eddy Cue. According to Forbes, the analystcame away with the impression that Apple is "likely to develop lower priced offerings" in its handset business.
Cook also reportedly said that Apple is planning "clever things" to compete in the prepaid handset market. He also said that Apple is "not ceding any market," and the company doesn't want its products to be "just for the rich."
Cook's comments, and the analyst's interpretations, come soon after two prominent publications claimed that Apple is working on a new, smaller, $200 contract-free iPhone that it could sell directly to customers and bypass wireless carrier contracts. Both Bloomberg and The Wall Street Journal said that Apple's alleged plans were in an effort to compete with Google's growing Android mobile platform.
But another mainstream publication, The New York Times, rebuffed those two reports only days later, and said that Apple is not developing a smaller handset. However, it was reported by the Times that Apple has explored opportunities to create a less expensive iPhone.
In his meeting with Sacconaghi, cook reportedly referred to the iPhone as "the mother of all halos," as the handset has expanded sales of Apple's other devices, particularly in emerging markets. Apple has long referred to sales of the iPod — and later iPhone — as having a "halo effect" that drives sales of Macs.
And one emerging market where Apple has found great success in a short period of time is China. Cook reportedly acknowledged that Apple has spent "huge energy" in China, and also noted that it is a "classic prepaid market," which would be an ideal candidate for a cheaper iPhone.
The company is also said to be looking to expand its carrier partnerships. Oppenheimer said that Apple has 175 carrier partners, while rival Research in Motion, maker of the Blackberry, partners with 550 carriers.
Cook also said he believes the tablet market will eventually be bigger than the PC market, and that competition for tablets will be even more intense than with smartphones. He also hinted that the company has interesting new things in its product pipeline.
Finally, Oppenheimer also said that Apple's current capital structure is not efficient. He said the company is likely to use its cash to secure supplies of key components, much like the recent secret $3.9 billion deal Apple recently revealed it made with component suppliers.
SOURCE:AppleInsider
The successor of the iPhone 4 may not be released to the market until the end of September according to another analyst whose words have found an echo in the press.
Dan Frommer from Business Insider quotes FBR Capital Markets Analyst Craig Berger as saying that it is unlikely that the iPhone 5 will be launched in July.
This is because iPhone 5 suppliers are still "ramping up" with some chip vendors having not received any firm orders to deliver iPhone 5 components yet.
Berger adds that this means that a September launch appears to be much more likely, three months after the expected delivery date. The likely result is that it will give the firm more time to improve the phone's features (and perhaps avoid a repeat of the Antennagate fiasco) but may clash with the release of the 7-inch Apple iPad 2 and a number of iPod media players.
Berger's sources told him that Apple may be looking to build (and sell) more than 100 million iPhones, a mix of iPhone 4 and iPhone 5, during the 2011 calendar year, which is a third more than what Wall Street is expecting.
He also posits that Apple will have upped its internal target from 38 million to 45 million, a 15 per cent increase. In either case, the launch of cheaper versions including a smaller iPad 2 and a cheaper iPhone 5 may help a long way to achieve both goals.
SOURCE:ITProPortal
The NYTimes reports that although Apple is working on making a cheaper iPhone as well as integrating voice commands, the company is not planning on launching a smaller iPhone:
But contrary to published reports, Apple is not currently developing a smaller iPhone, according to people briefed on Apple's plans who requested anonymity because the plans are confidential.
The next generation iPhone is being worked on by Apple engineers, and according to the newspaper it is "likely to be similar in size" to the current iPhone.
A smaller screen would require developers to rewrite Apps to accommodate the new form factor — an issue Apple hopes to avoid. Apple executives also note that they plan on dropping the price of the previous model when the new model is introduced. That means the iPhone 4 will likely take the place of the $49 iPhone 3GS when a new model is introduced.
The NYTimes piece, however, does seem to confirm some of the details given in the original Wall Street Journal report. Notably, Apple is working on making it easier to use voice commands to navigate the device. Apple is also working on changing some of the internal components to reduce costs to possibly sell versions of the iPhone at a cheaper price.
"Although the innards of the phone, including memory size or camera quality, could change to offer a less expensive model, the size of the device would not vary," said the person, who has worked on multiple versions of the device.
Meanwhile, the details of the new MobileMe also seem similar. They believe the new MobileMe would be free and allow users to wirelessly sync and access photos and files online.
SOURCE:MacRumours